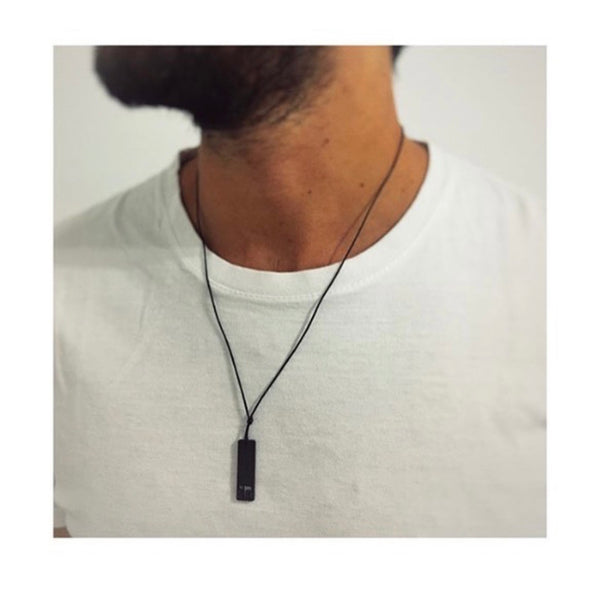 Chai חי Necklace
A blend of leather and acrylic is what make up the coolest dog tag necklaces. Handmade from Brazil, we wanted a way for all of us to carry a piece of Judaism with us throughout the day. What better way than an on-trend necklace with a חי. 
2 colors to choose from: black or white. 

Thank you for supporting us so we can support others!

*ALL PROCEEDS OF THESE NECKLACES WILL BE GIVEN STRAIGHT TO:
The Michael Levin Base 
"The Michael Levin Base was formed by volunteers and professionals who have vast experience working with the Lone Soldier Community. The base aims to support not only lone soldiers but lone B'not Sheirut as well as olim families and olim soldiers drafting to the IDF. These three communities share some common issues as well as each have their individual needs. The Base hopes to connect these three communities of young people to help create a support network and support for their families."

https://themichaellevinbase.org.il